Ranked 34th by 2017 Financial Times World MBA Ranking
100% English Teaching
International Atmosphere
More Than 60 Exchange Opportunities
Get Brochure

Thank you for choosing to download the MBA brochure. Please complete the form below.
Round 1

NOV.24,2017 (FRI.)
Round 2

MAR.02,2018 (FRI.)
Round 3

APR.27,2018 (FRI.)
Round 4

JUN.15,2018 (FRI.)


The Antai College of Economics and Management at Shanghai Jiao Tong University has improved its standing among global business schools thanks to its 34th placing in the...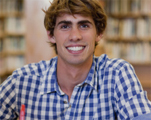 International Exchange
Jan Velich
SJTU ACEM MBA-MIT Sloan MBA/MS
Admissions Events
Contact Us
+86-21-52302513