First Meeting of the 3rd Advisory Board, Antai College of Economics and Management Successfully Held
Publisher : MBA Office Oct.20,2015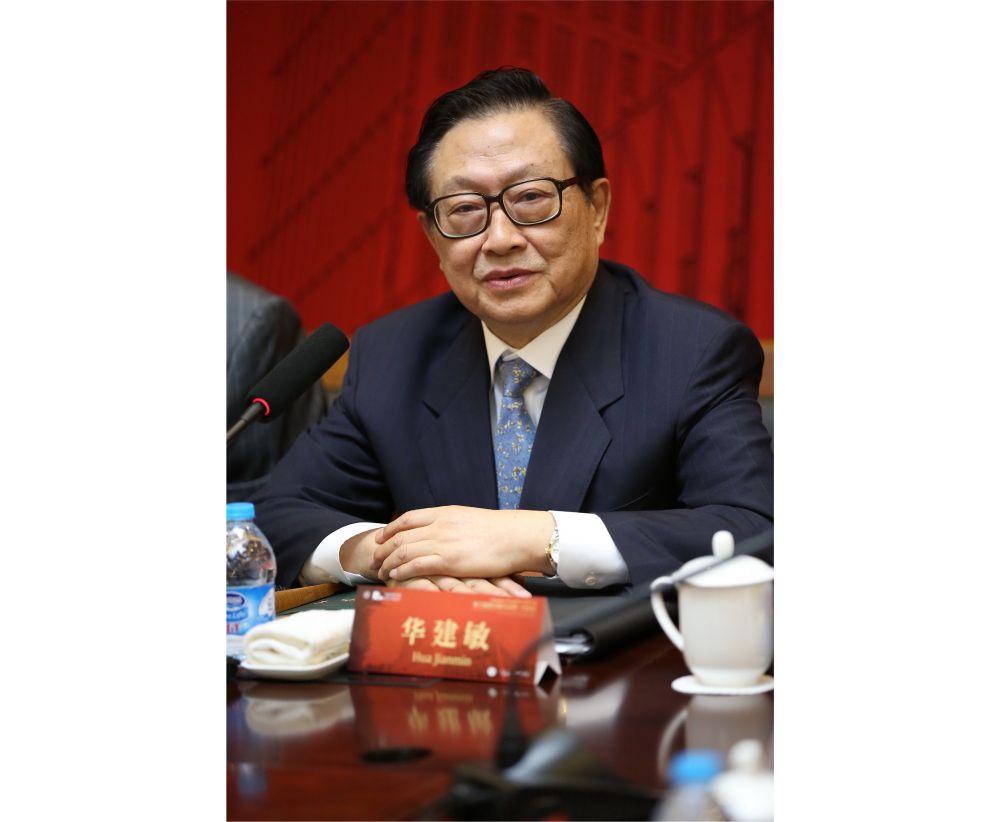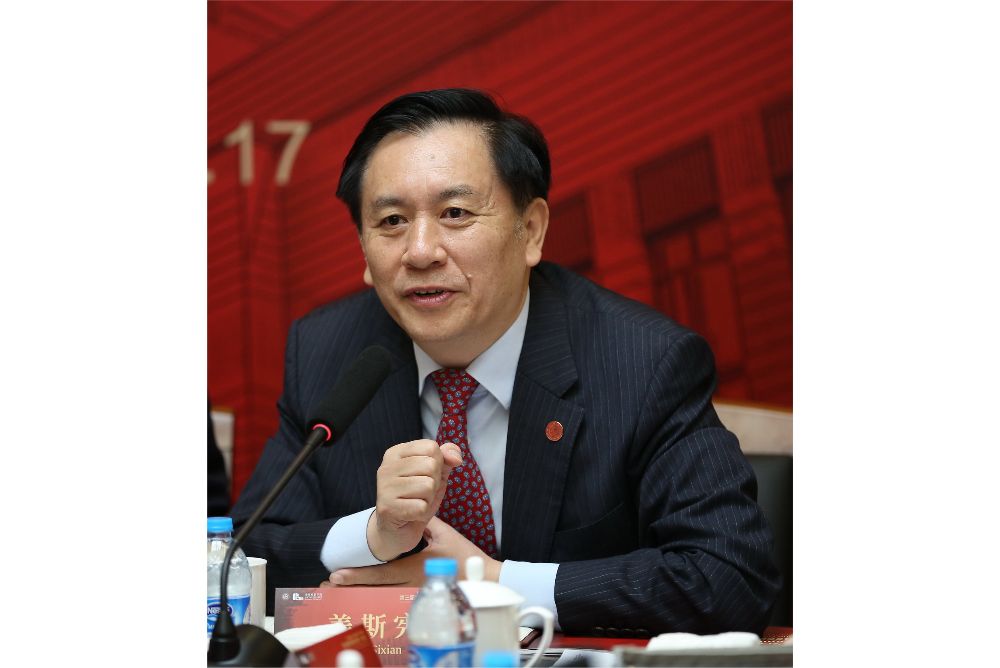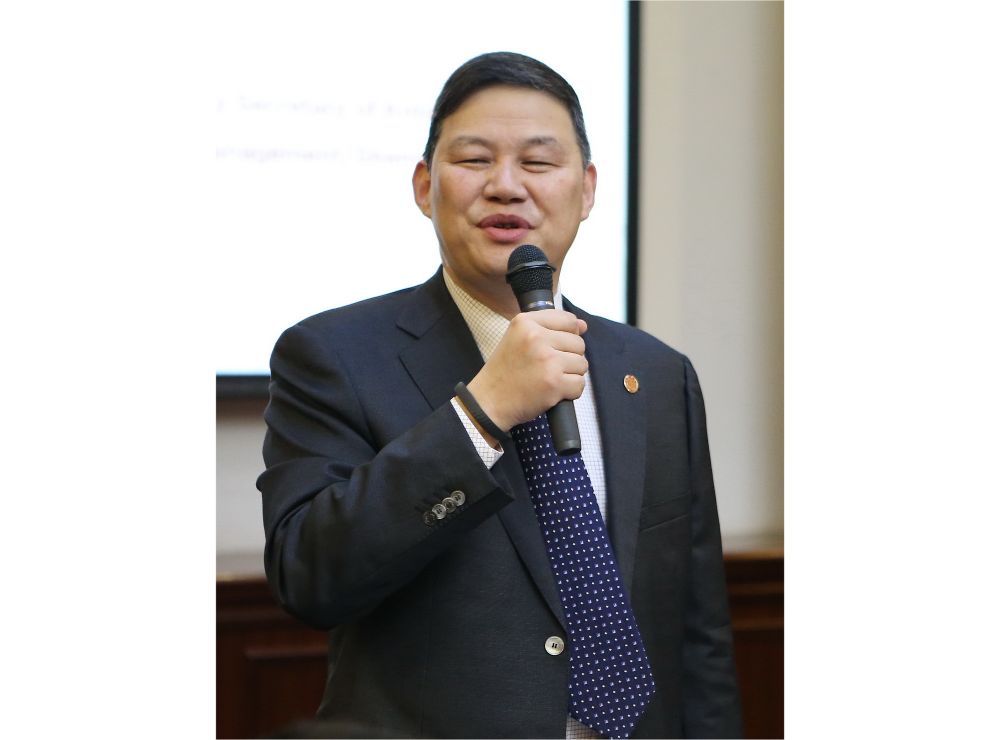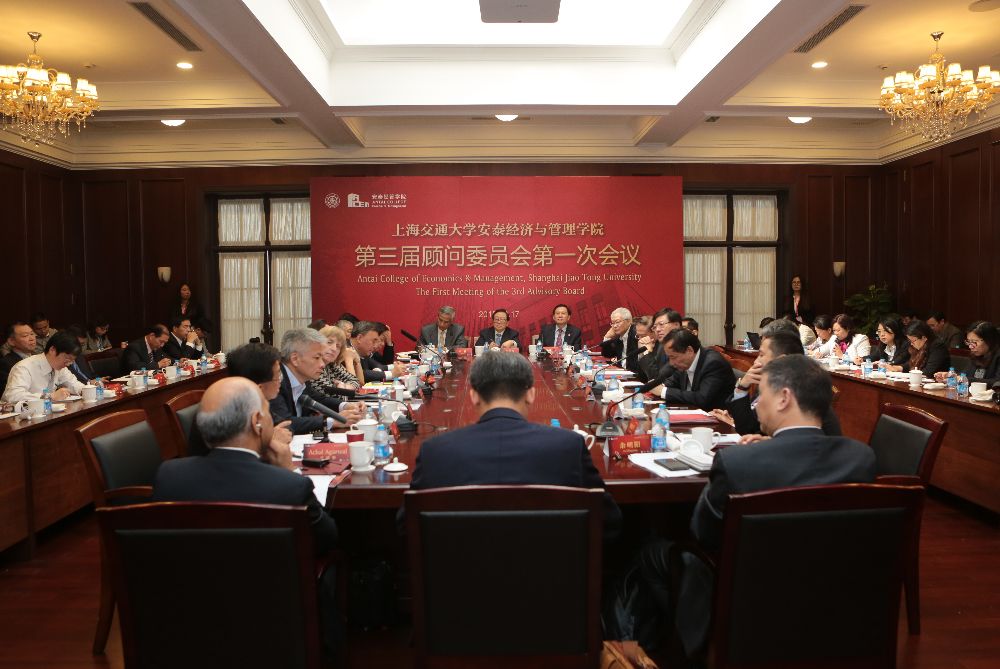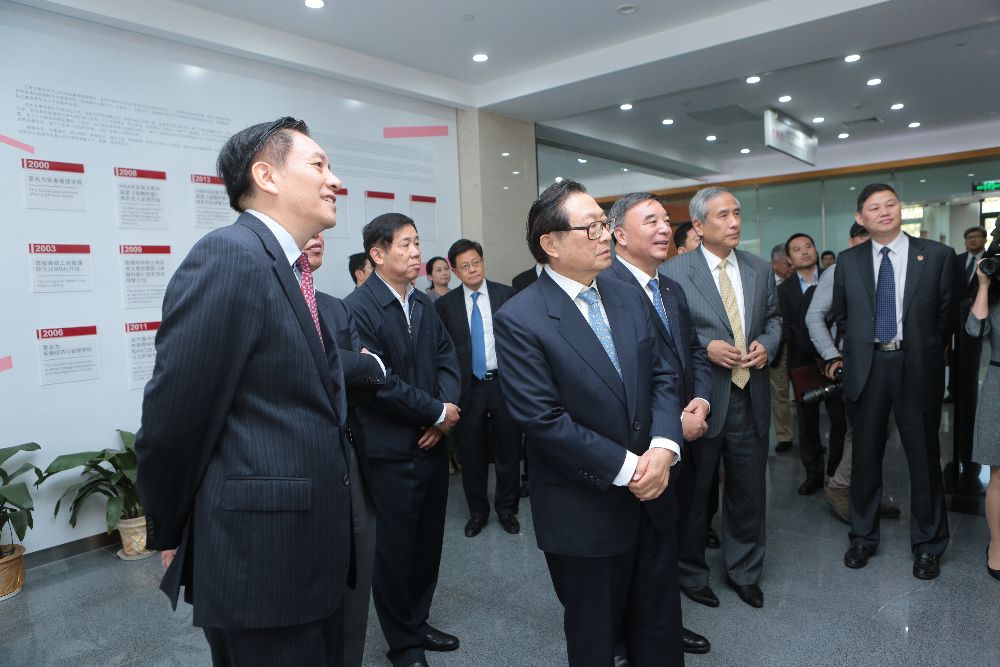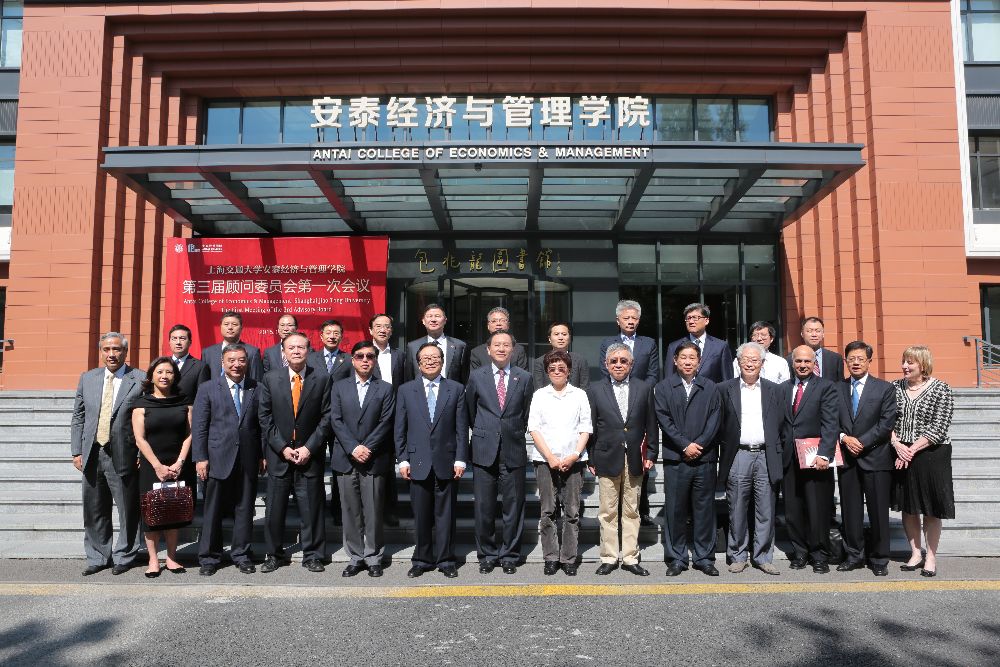 The first meeting of the 3rd advisory board, Antai College of Economics and Management, Shanghai Jiao Tong University was successfully held on the morning of Oct 17, at the General Office Building on the university's Xuhui campus. Twenty board members from all over the world gathered together, hearing reports on the college's work in recent years, holding discussions on the college's strategic position and development plan, and offering valuable suggestions to the college and the university as a whole.
Mr. Hua Jianmin, Vice Chairman of the 11th National People's Congress Standing Committee, was invited to serve as the Chairman of the 3rd Advisory Board. Once worked as State Councillor and Secretary General of the State Council, as well as Director of China's Office of the Central Leading Group on Financial and Economic Affairs, Mr. Hua is a veteran of macro management of China's economy. Vice Chairman of the Advisory Board is Mr. Jiang Sixian, Chairman of Shanghai Jiao Tong University Council, and Deputy Director of the Shanghai Municipal People's Congress Standing Committee.
Chairman Hua presented to every board member a letter of appointment and addressed the meeting. After recounting major institutional changes in human history, Mr. Hua pointed out that facing a multitude of conflicts and problems, the contemporary world urgently needs the creation of a new system, whereas which in turn calls for innovation in economic and management theories. China's higher-education institutions and academics bear important responsibilities in this regard. It is in light of this responsibility that the board members from industry, finance, politics, academia and cultural sector have come together. He expected all board members to start with top-level design, strategic positioning and level of theory, and provide advices for the future development of Antai College.
Antai has achieved great progress in a wide range of aspects, with internationalization and research as the two most shining examples. The college's four programmes have all entered world top 100 in Financial Times rankings, with Masters in Management and Executive Education (Customized Program) as No.1 in Asia, while MBA and EMBA being the best in China mainland. Antai also comes out in front in crucial indicators such as number of research papers published, number of National Natural Science Foundation and National Social Science Foundation projects applied, the building of Ministry of Education Innovative Research Team, and number of awards for research achievements in Humanities and Social Sciences issued by Ministry of Education.
Attending Board Members acknowledged the results acquired by Antai, while setting an even higher standard on utilizing academic research and bringing benefits to society and business. Antai must strengthen relations with government, community and corporate, striving to become a think tank of the government, an opinion leader of the society and a partner of enterprises so as to expand its social impact. Board members also offered pertinent proposals to the strategic positioning and brand building of the college.
After the meeting, attending advisory board members paid a visit to the Antai College Building which has just been put into use and took a group photo there.
The Advisory Board of Antai College gathers prominent individuals from all walks of life, including former government officials contributing to national economic development and education and scientific research; business leaders from different industries home and abroad; as well as renowned scholars and deans of business schools overseas. The 3rd Advisory Board consists of 31 members, those who attended are: Wu Qidi, former Vice Minister of Education; Hu Yanzhao, former Vice Mayor of Shanghai; Wang Xinkui, former Vice Chairman of Shanghai Municipal CPPCC; Zhang Xiang, former Vice Minister of Foreign Trade and Economic Cooperation; Guo Chongqing, Academician of Chinese Academy of Engineering; Sun Qin, Chairman of China National Nuclear Corporation; Gao Guofu, President of China Pacific Insurance Group; Song Zhiping, Chairman of China National Building Materials Group Corporation; Yang Yuanqing, Chairman and CEO of Lenovo Group Limited; Marjorie Yang, Chairman of Esquel Group; Ren Zhonglun, President of Shanghai Film Group Corporation; Zhou Jie, President of Shanghai Industrial Investment (Holding) Co., Ltd; Li Gang, President of Accenture Greater China; Yan Xuan, President of Nielsen Greater China; Achal Agarwal, President of Kimberly-Clark Corporation Asia Pacific Region; Gu Guoping, President of Shanghai Feixun Communication Co., Ltd; Alison Davis-Blake, Dean of Ross School of Business, University of Michigan; and Bernard Yeung, Dean of National University of Singapore Business School.
College leaders who participated in the meeting include: Zhou Lin, Yu Mingyang, Zhu Qigui, Tian Xinmin, Dong Ming, Yu Leng, Wan Guohua, along with department heads and office directors.