The 35th SJTU-MIT CLGO Forum--Operations Excellence in the Media Industry
Publisher : MBA办公室 Nov.02,2012
On Oct.12th, 2012, the 35th SJTU-MIT CLGO forum invited Mr. Liu Bin, the COO of Technicolor (Asia-Pacific & great China region), to gave a speech titled as Operation Excellence. Mr. Liu, an MIT graduate, has been working for Technicolor for years with abundant experience in company operation.
Although we seems are quite familiar with media industry, which entertains us and brings us joy and fun, little knows the operation behind it. How to optimize operation in this industry? Mr. Liu gave a detailed introduction of the operation in this field. By introducing the topic of "what is supply chain", Mr. Liu pointed out the real target of operation--how to make money. After giving a brief introduction of media industry, He described the position of Technicolor, and the current situation and future trend of Chinese market. At last, he illustrated how a media giant carries out an excellent operation in the industry.
In his speech, Mr. Liu developed his topic in 3 main questions faced in the media operation: 1) cost and on time delivery rate, 2) globalization and regionalization, and 3) customization. Although Technicolor is a monopoly in its field, it still stays in line with competitive enterprises in its operation, keeping strengthening its own value and brand. In the end, Mr. Liu answered questions from CLGO students in marketing, operation and career planning.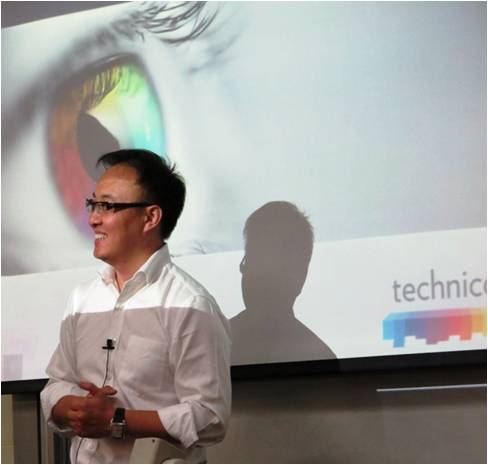 Mr. Liu is answering CLGO students' questions

CLGO program seeks to train potential leaders who command a good knowledge of technoledge and management, a deep understanding of Chinese market and environment and a panoramic view of the world. This forum aims to include more students who are interested in global operation and gain more support from different industries, and therefore benefits all through such interactive activity.