Antai Won the Honor of "China's Best 10 Business Schools" in the 6th Annual Meeting of China MBA Leaders
Publisher : MBA办公室 Dec.20,2012
  On Dec.9th, 2012, the 6th annual meeting of China MBA Leaders/2012 Entrepreneur and Investment Summit opened in Nanchang, Jiangxi province. This meeting/summit was hosted by MBA Union of China and supervised by National MBA Education Supervisory Committee and China Association for Professional Managers. The speakers of the meeting included: Zhao Chunjun, the prime deputy president of NMESC, Shao Zhanghong, the deputy president of CAPM, Wang Pu, the initiator of Peking University Allpku Management Consulting, Wang Qiao, the president of Jiangxi University of Finance and Economics, and Zhang Xinting, the 6th president of the MBA Union of China.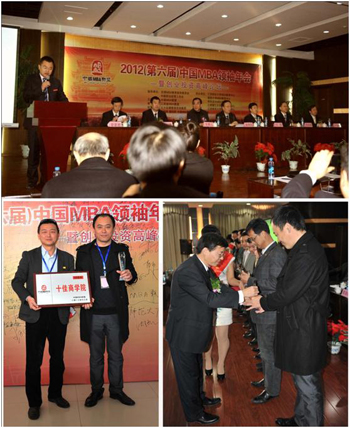 The representatives of Shanghai Jiao Tong University Antai College of Economics and Management, Wu Min and Xu Baochen, the secretary and the counselor of the 7th Antai Student Union, attended the meeting and had extensive exchanges with members from other business schools, sharing the successful experiences of each other and spreading out the value of Antai. It was the first time that Antai participate in the annual meeting of China MBA Leaders, and was awarded the honor of China's Best 10 Business Schools. Meanwhile, Mr. Xu Baochen received the Top 10 Contribution Award conferred by the Union. All these credits are testimony to the favors from the community in Antai's educational and administrative spirit.

  In the opening ceremony, Mr. Wang Pu summarized the work of the Union of China's MBA in the past years and expressed his good expectations. He called all the peoples to unite like firewood to ignite the flame of prosperity. Mr. Shao Zhanghong gave a detailed explanation of the process of assessment of CAPM and pointed out the expectable authority of this assessment in the professional fields.
  In the entrepreneur and investment summit following the opening ceremony, Chen Zhun, the famous domestic economist and real-estate expert, made a speech focusing on China's economy trend after the 18th CPC National Congress. He also discussed with Mr. Wang Pu and all the other entrepreneurs present under the theme of the transform of Chinese enterprises in industry, investment and cultural industry.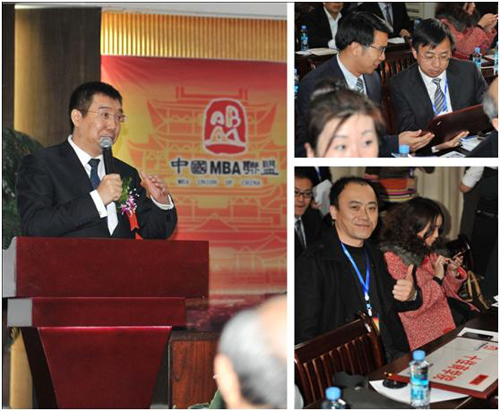 This meeting also included sessions of the Fortune Forum, the founding ceremony of MBA Entrepreneur and Investment Club of China and the projects connection meeting. Many outstanding domestic managers shared their perspectives on the topics of fortune management of entrepreneurs, the current development of PE in China and entrepreneur investment management.