Antai Forum: HOW TO BUILD YOUR CAREER IN CHINA & WITH CHINA
扫一扫,一键报名
时间:2016年11月02日
地点:Room N103, Xin Shang Yuan (No.1954, Hua Shan Road, Shanghai Jiao Tong University)
Title:HOW TO BUILD YOUR CAREER IN CHINA & WITH CHINA
Lecturer: Jan Velich ---- General Manager @ Adelphi FocusRx - Omnicom Group
Robert C McCormack ---- Managing Director @ Covalent Capital
Time:14:00--16:00, Nov,2, 2016(Wednesday)
Venue:Room N103, Xin Shang Yuan (No.1954, Hua Shan Road, Shanghai Jiao Tong University)
Please log into MBA Students'System (http://mymba.sjtu.edu.cn) –Events–Activities –报名 to sign up or scan below QR code.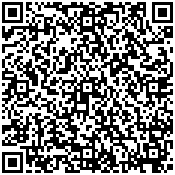 Abstract:
The Chinese dynamic market and its business environment display a tremendous opportunity for your future professional career. However, building a succesfull career in China isn't easy, but you wouldn't be here if you didn't like a challenge, would you? There is no one approach that can guarantee success, but if you attend the lecture "How to build your career in China & with China", you will be closer to achieve your dream. This interactive lecture is going to focus on a development of your professional career and utilization of growing opportunities in China and with China. First, Mr. Velich is going to speak about "How to build a successful career in China" without waiting many years to become a senior executive. Key talking points: 6 years of career building IN China; from classroom to business – critical factors to succeed; healthcare industry & innovative vision; career opportunities in China healthcare. Second, Mr. McCormack is going to introduce the fact that the best opportunities for employment are increasingly in representing Chinese business interests as they go overseas. Key talking points: 12 years of career building WITH China; entrepreneurship & VC environment; growing trend of Chinese businesses in the World; career opportunities with China enterprises. The lecture will include many first-hand examples, personal stories, open discussions & opportunity to network.
Profile 1 - Jan Velich: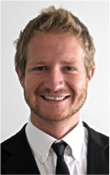 Jan Velich has been a General Manager at Adelphi FocusRx - Omnicom Group, a strategy consulting and market research company specializing in China healthcare industry, since 2014 and a Strategic Advisor at The CareVoice, a start-up company and the first mobile platform that brings trusted recommendations on top quality healthcare services to individual and corporate users since 2013. Prior to his current positions. Jan spent four years leading Reenway Group, an authorized research unit of Chinese Ministry of Health and World Health Organisation. Prior to joining Reneway, Jan served as an Equity Specialist at Goldman Sachs, operating directly on New York Stock Exchange between 2008-2010. Apart from his professional business career, Jan was a professional ice hockey player in Canada and Czech Republic and won a bronze medal at World Ice Hockey Championship in 2002. Jan received his MBA from Union College (New York), IMBA certificate from Shanghai Jiao Tong University and EMBA certificate from Karlsruhe Institute of Technology (Germany).
Profile 2 - Robert C. McCormack, Jr.: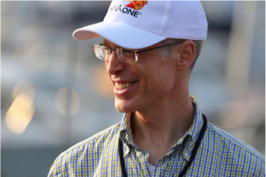 Robert C. McCormack, Jr. has been a Managing Director at Covalent Capital, a merchant bank specializing in cross-border US – China partnerships, since 2015 and at Mustang Ventures since 2004. Prior to founding Mustang, Rob spent seven years as a venture capitalist in Silicon Valley, including time at Trident Capital and at Integral Capital Partners.
Prior to joining Integral, Rob served as the Director of Business Development and General Manager of the Capital Markets Group at Risk Management Solutions and as a Production Engineer in Japan at Murata Manufacturing. He received his B.S. in Electrical Engineering and M.S. in Industrial Engineering from Stanford University.
Welcome to the forum!