Ranked 34th by 2017 Financial Times World MBA Ranking
100% English Teaching
International Atmosphere
More Than 60 Exchange Opportunities
Get Brochure

Thank you for choosing to download the MBA brochure. Please complete the form below.
Round 1

NOV.10,2023 (Fri.)
Round 2

DEC.22,2023 (Fri.)
Round 3

FEB.16,2024 (Fri.)
Round 4

APR.12,2024 (Fri.)


Danish entrepreneur Alexander Petersen was named in the Forbes 30 Under 30 list after launching a beverage startup while studying the Antai MBA at Shanghai's Jiao Tong...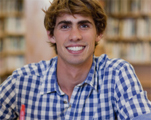 International Exchange
Jan Velich
SJTU ACEM MBA-MIT Sloan MBA/MS
Admissions Events
Contact Us
+86-21-52302513